About Breast Revision Surgery

@headingTag>
As popular as breast augmentation surgery is in the United States, many women have experienced complications or dissatisfaction with a previous breast implant surgery. Whether it was surgical error, rupture of the implant, or needing to change the size of the implant, these women can seek out a trusted doctor like our double board-certified plastic surgeon, Dr. Asaf Yalif, to correct their previous procedure. For just one or both breasts, this revision surgery corrects, removes, or replaces an existing implant that is either not functioning properly, or is not aesthetically pleasing. Women who have had breast implants for more than a decade should have an MRI and consider a breast revision procedure to replace the older implants. Dr. Yalif and our team in Woodstock or Roswell, regardless if we performed the first surgery, will consult with patients desiring an implant change.
Why is this surgery needed?

@headingTag>
Breast revision surgery may be needed due to a breast augmentation procedure that did not turn out well, or an implant that is malfunctioning, or for a simple change of aesthetics. Women decide to have this procedure for a number of different reasons, including:
A desire to have a different breast size
After having breast implants for several years, some women decide to change the size of their implants to smaller or larger ones. This may be a personal, aesthetic preference to change the shape, type of implant, and/or texture of the implant. It may also be necessary as a woman's weight fluctuates with pregnancy and advancing age.
The removal of breast implants
Some women desire to have their breast implants removed altogether as they no longer wish to have them or have a medical condition that requires the removal.
Implant rupture
A silicone implant rupture usually happens and goes undetected until the shape of the breast is noticeably different and is detected with an MRI. However, a saline implant will immediately deflate. Both require a surgical intervention.
Double bubble
A double bubble refers to the breast implant being placed incorrectly by the plastic surgeon or from the implant shifting downward under the breast, giving the appearance of a double breast. This can happen on one or both breasts.
Scarring or capsular contracture
Scarring can cause breast implants to lose their shape and feel very hard. As scar tissue has grown around the implant (usually saline implants), it has to be surgically removed for best results.
Breast rippling
When a breast implant develops a ripple or a wrinkle within itself, it sometimes can be seen under the skin, around the outside of the breast of the patient. This rippling can happen with saline or silicone implants and within one or both breasts.
Breast Revision Surgery Reviews
"I had complications due to breast cancer and from my very first meeting with Dr. Yalif he informed me of my options and what could but may not happen. Even when I knew he was busy and pressed for time he was patient, understanding, and gave me his full attention. His staff reflects his leadership style and he is a remarkable doctor."
- C.C. /
Healthgrades /
Jan 10, 2017
Previous
Next
What to Expect

@headingTag>
Since these women have had a breast augmentation surgery in the past, they can expect the surgical process to be very similar. It depends on the surgical case, and what is being addressed. For women who are downsizing or for those who wish to have their implants removed, a breast lift may be necessary to correct loose skin that may appear once the process happens. For other patients who have scar tissue, rippling, double bubble, etc., a reconstructive process will occur so that the same problem does not reoccur. Our plastic surgeon will address the issue at hand and resolve the problem with a realistic outcome discussed prior to treatment. Patients should keep in mind that the more difficult the procedure, the longer the recovery will be.
Anticipated Results

@headingTag>
Breast augmentation patients will be educated on how to properly care for the surgical incision points with proper skincare treatment to reduce scarring. There will also be significant bruising and swelling for the first couple of weeks. Patients should limit strenuous exercise, but should still get up and move around to promote healing and good health. Many of our patients report a full recovery in 4 – 6 weeks and are extremely happy with their revised breasts.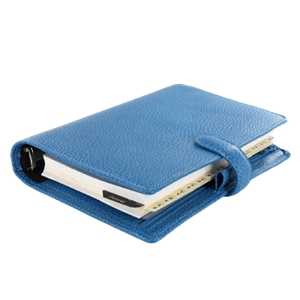 Plan Your Procedure
Procedure Recovery Location

Outpatient
Contact Us
Achieve the Right Look

@headingTag>
If you are not happy with your current size, shape, texture, or look of your current implants, please contact us today. If your implants are 10 years or older, you may want to have a consultation to discuss your breast health, as well. We want all of our patients to be pleased with their breast augmentations. At a private consultation, we will answer all questions and concerns (even if our plastic surgeon did not perform the first surgery). Please schedule a free consultation today with our front office staff.
Related Procedures