Meet Dr. Yalif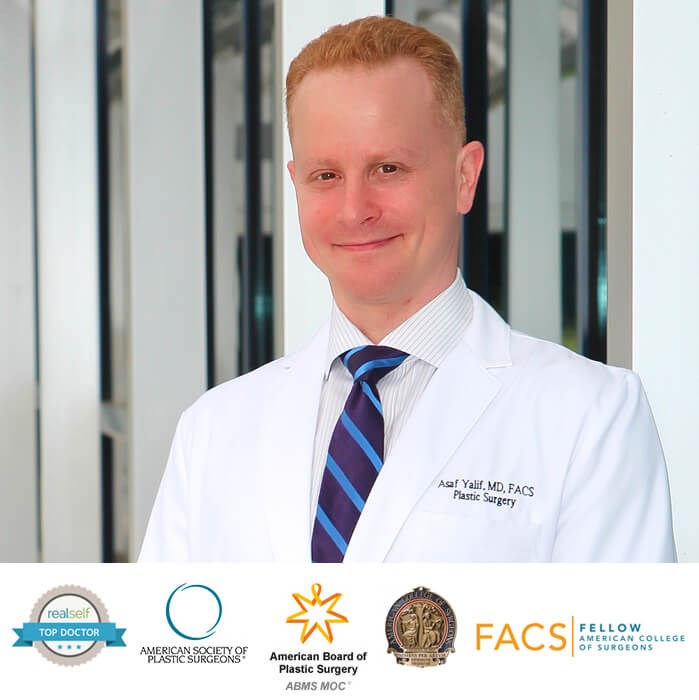 Dr. Asaf Yalif is the founding member of Y Plastic, Reconstructive, and Hand Surgery, and he is thrilled to continue to build his plastic and reconstructive surgery practice in the greater Atlanta, GA area. Dr. Yalif has embraced living in Atlanta, and has taken leadership roles both in the community and at the many hospitals where he holds medical privileges. He served as the Vice Chairman of the Department of Surgery and Chairman at North Fulton Regional Hospital. In addition, Dr. Yalif is recognized as a leader in his field, and lectures nationally on a regular basis.
As a double board-certified plastic surgeon, Dr. Yalif will personally provide a completely private and personal consultation for you. He is highly experienced in breast surgeries (enhancement, reduction, revision, and reconstruction), body contouring procedures (tummy tucks, mommy makeovers, body lifts, neck lifts, and liposuction), facial cosmetic surgery, nonsurgical rejuvenation treatments, and hand and upper extremity surgery. Dr. Yalif will create a plan tailored to your desires, and formulated to your specific physical attributes. His approach promotes a natural look: a refreshed, better version of you. His career in plastic surgery has given him the privilege of being a part of many women and men's plastic and reconstructive journeys to restore or attain a healthy self-image.
Learn More
Our Procedures
Begin your personal journey of reinvention and reinvigoration today with our plastic surgery practice in Atlanta, GA at Y Plastic, Reconstructive, and Hand Surgery. We offer each patient personalized treatment with compassion, privacy and the highest level of skill. Our attention to detail has been honed through years of experience. Enjoy individualized care in a boutique setting.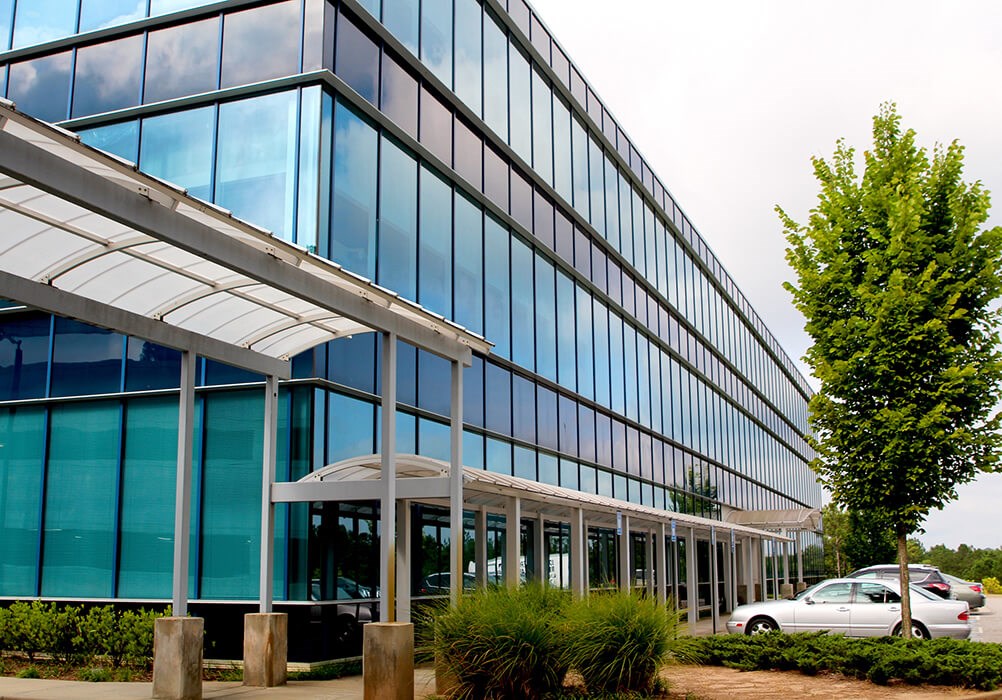 About Our Facilities
Y Plastic, Reconstructive, and Hand Surgery has three offices in the Greater Atlanta, GA area in Alpharetta, Roswell and Woodstock led by double board-certified plastic and reconstructive surgeon, Dr. Asaf Yalif. While the majority of his surgeries are performed in ambulatory surgical centers or local hospitals where he has medical privileges, Dr. Yalif holds private consultations, follow-up appointments, and provides nonsurgical and a limited number of surgical procedures, with his dedicated medical staff, at all three of his Y Plastic offices.
We invite you to discover more about the Y Plastic Surgery experience including our beautiful offices, experienced medical team, procedures and more by taking a personal tour of any of our offices in your area.
Learn More
Reviews
This review only contains a rating
R.S. / Facebook
I had complications due to breast cancer and from my very first meeting with Dr. Yalif he informed me of my options and what could but may not happen. Even when I knew he was busy and pressed for time he was patient, understanding, and gave me his full attention. His staff reflects his leadership style and he is a remarkable doctor.
C.C. / Healthgrades
I get my all of my injectables from Dr. Yalif and even after moving make the commute to see him for regular followups. As of now I have received Botox and Juvederm multiple times and each time was satisfactory. I have also made plans to have my breast augmentation redone by Dr. Y along with with a mommy make over after my second child is born. I have the utmost confidence in Dr. Y, not only because of his qualifications but because of the first hand results I have seen on others.
D.T. / Yelp
We were very fortunate to have Dr. Yalif on call the evening our son had an accident. He arrived to the ER quickly and had a phenomenal bedside manner, explained everything thoroughly and was patient in answering all our questions. After our son's surgery that evening, he sat with us and explained everything that transpired during surgery and what to expect then and going forward. On our many subsequent visits to his office after surgery, he continues to be thorough and patient with answering questions and explaining everything. Our son is still in the healing stages, but we are so very pleased with the healing thus far. And the office staff (Jess and Rebekah) are so very friendly, in the office or via phone, and so prompt with returning calls and emails. Thank you Dr. Yalif and staff! You truly care and are the best!
Anonymous / Vitals
Dr. Yalif provided excellent consultation and surgery for our 15 year old daughter suffering from virginal breast hypertrophy. Everything was complete success with no loss in function or sensation allowing my daughter to live a more normal life in the future. We are very grateful!
Anonymous / RateMDs
About US
Our Y Plastic, Reconstructive, and Hand Surgery office is staffed with intelligent, skilled, and highly trained team members. Many of the wonderful individuals on our staff have been with our practice for a number of years. Our commitment to the success of our plastic surgery practice trickles down directly to our patients. When you arrive for treatment, we welcome you and treat you like one of the family.