Meet Dr. Yalif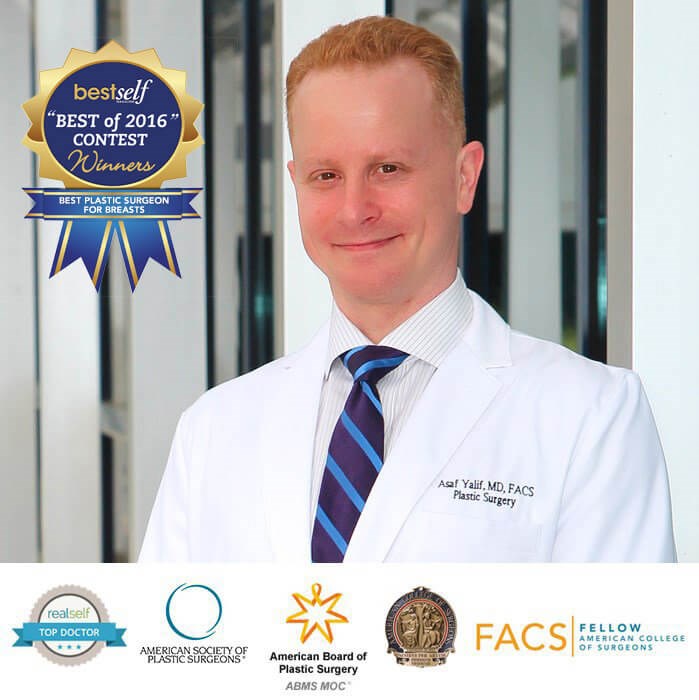 Dr. Asaf Yalif is the founding member of Y Plastic, Reconstructive, and Hand Surgery, and he is thrilled to continue to build his plastic and reconstructive surgery practice in the greater Atlanta, GA area. Dr. Yalif has embraced living in Atlanta, and has taken leadership roles both in the community and at the many hospitals where he holds medical privileges. He served as the Vice Chairman of the Department of Surgery and Chairman at North Fulton Regional Hospital. In addition, Dr. Yalif is recognized as a leader in his field, and lectures nationally on a regular basis.
As a double board-certified plastic surgeon, Dr. Yalif will personally provide a completely private and personal consultation for you. He is highly experienced in breast surgeries (enhancement, reduction, revision, and reconstruction), body contouring procedures (tummy tucks, mommy makeovers, body lifts, neck lifts, and liposuction), facial cosmetic surgery, nonsurgical rejuvenation treatments, and hand and upper extremity surgery. Dr. Yalif will create a plan tailored to your desires, and formulated to your specific physical attributes. His approach promotes a natural look: a refreshed, better version of you. His career in plastic surgery has given him the privilege of being a part of many women and men's plastic and reconstructive journeys to restore or attain a healthy self-image.
Learn More
Our Procedures
Begin your personal journey of reinvention and reinvigoration today with our plastic surgery practice in Atlanta, GA at Y Plastic, Reconstructive, and Hand Surgery. We offer each patient personalized treatment with compassion, privacy and the highest level of skill. Our attention to detail has been honed through years of experience. Enjoy individualized care in a boutique setting.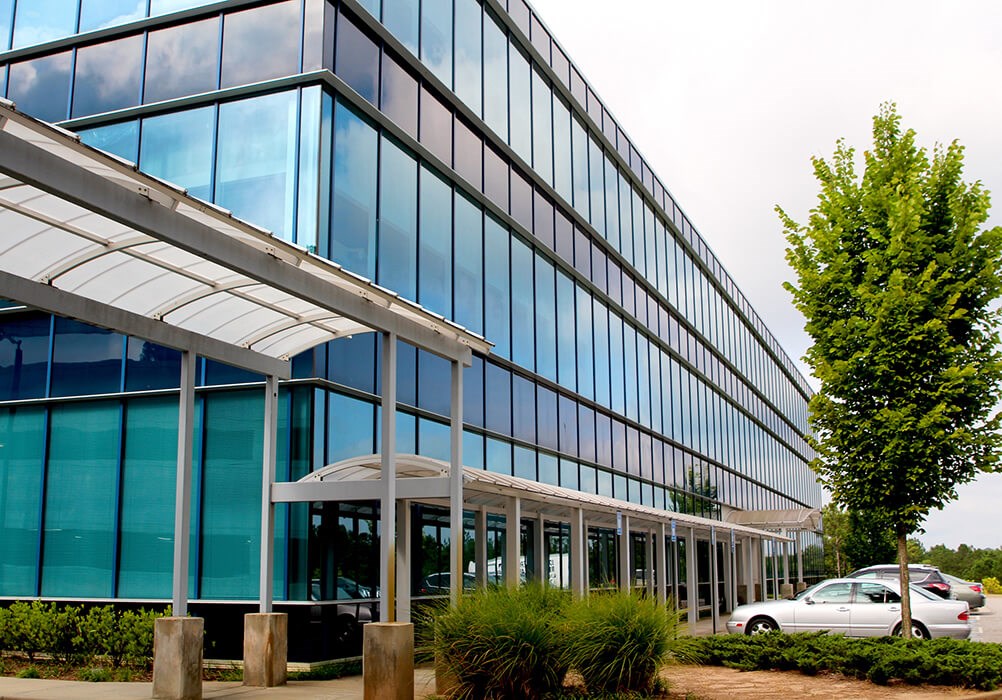 About Our Facilities
Y Plastic, Reconstructive, and Hand Surgery has three offices in the Greater Atlanta, GA area in Alpharetta, Roswell and Woodstock led by double board-certified plastic and reconstructive surgeon, Dr. Asaf Yalif. While the majority of his surgeries are performed in ambulatory surgical centers or local hospitals where he has medical privileges, Dr. Yalif holds private consultations, follow-up appointments, and provides nonsurgical and a limited number of surgical procedures, with his dedicated medical staff, at all three of his Y Plastic offices.
We invite you to discover more about the Y Plastic Surgery experience including our beautiful offices, experienced medical team, procedures and more by taking a personal tour of any of our offices in your area.
Learn More
Reviews
This review only contains a rating
R.S. / Facebook
From my initial consultation, through my surgery, and recovery process, Dr. Yalif provided first class professional care accompanied with being compassionate and listening to my concerns. He is an EXCELLENT Plastic Surgeon and I would recommend him, over and over again! After each of my follow up visits, he always said, "don't hesitate to reach out - I'm always here for you" - and he always was! His staff was friendly and helpful - making my experience at Y Plastic 5 "plus" stars!
K.S. / Healthgrades
Fantastic! His bedside manners are outstanding. Easy to talk to. Very beautiful work. Dr. Yalif is exceptional. My results are incredible. I'm very excited and happy with the new me.
Anonymous / Healthgrades
While I've gotten botox facial injections from Dr Yalif over the past year, I recently decided to replace my saline breast implants and have Dr. Yalif perform this surgery. I couldn't be happier with my results! I'm beyond pleased! My experience was one of ease, and my expectations have been far surpassed! His professionalism & kindness allowed me complete confidence in his ability, and I have only the highest regards for he and his amazing staff! Highly recommended!
A.D. / Healthgrades
I am extremely happy with the results I received with Dr. Yalif using the ThermiSmooth on my neck. During the consultation, he listened to what I was concerned about and was very honest and straightforward as to what we could achieve, I had a number of questions but I never felt rushed. The procedure was painless and he talked to me throughout the whole visit - he has great ??beside manner???. His pricing is very competitive and the office is beautiful and modern. His staff is so kind, friendly and helpful (they greet you like you have been friends forever). I plan on going back to his office for botox and filler in the future. I have already told all my friends about him!
J. / Google
About US
Our Y Plastic, Reconstructive, and Hand Surgery office is staffed with intelligent, skilled, and highly trained team members. Many of the wonderful individuals on our staff have been with our practice for a number of years. Our commitment to the success of our plastic surgery practice trickles down directly to our patients. When you arrive for treatment, we welcome you and treat you like one of the family.