About Reconstructive Surgery

@headingTag>
We welcome breast cancer survivors and women about to receive breast cancer treatment involving the loss of their breast(s) to learn more about reconstructive breast surgery at either of our offices in Woodstock or Roswell, GA. Our board-certified plastic surgeon, Dr. Asaf Yalif, is here to listen to your concerns and goals for plastic surgery following a mastectomy or lumpectomy. We are here to help you envision having new breasts right after your surgery or if you have been living with the scars left behind from cancer treatment, discuss all the possibilities to restore a natural look.
For most women, losing their breast is a traumatic event, and with the help of Dr. Yalif, that emotional pain can be lessened with breast reconstructive surgery. With advanced medical technology and surgical techniques, a healthy breast appearance can be recreated with other enhancements such as cosmetic tattooing of the areola, breast implants, or skin tightening procedures. At Y Plastic, Reconstructive, and Hand Surgery, we want you to feel like you again, inside and out.
Ideal Candidates

@headingTag>
With compassion and respect for the patient, our practice offers breast reconstruction surgery to:
Breast cancer survivors who have had a mastectomy or lumpectomy
Women who are scheduled to receive aggressive treatment for breast cancer (the removal of one or both breasts)
Women who have experienced a traumatic injury or have birth defects in the chest area
Breast Reconstruction Reviews
"I had complications due to breast cancer and from my very first meeting with Dr. Yalif he informed me of my options and what could but may not happen. Even when I knew he was busy and pressed for time he was patient, understanding, and gave me his full attention. His staff reflects his leadership style and he is a remarkable doctor."
- C.C. /
Healthgrades /
Jan 10, 2017
Previous
Next
What to Expect

@headingTag>
There are numerous ways to reconstruct the breasts following cancer or trauma. The first stage in the reconstruction process generally involves the placement of a tissue expander, which is inserted within the breast pocket. This expander is used to stretch the skin over a period of time to make room for an implant or fat transfer. From this stage, several techniques may be considered:
Latissimus Flap Technique
A process that involves transferring tissue from the latissimus dorsi muscle and skin to the breast from an area on the back.
Once the expander is in place, saline will be injected into it about every 2-3 weeks. Once the appropriate size has been achieved, the expander will be replaced with either a silicone or saline implant.
The TRAM (transverse rectus abdominus myocutaneous) flap technique is a reconstruction surgery that is performed in two stages. Tissue, muscle, fat, and skin are taken from the lower abdomen and are used to reshape the chest wall, using as much tissue and fat as needed to produce a desired contour. This is an approach for patients who desire an autologous approach, and wish to not have implants.
Diep Flap
Diep flap is a method very similar to the Tram procedure, but it is performed using a microsurgery approach. It is a preferred method becaus the recovery time is shortened and the abdominal muscles and fascia are not sacrified.
Whenever it is possible, the general surgeon and plastic surgeon work together to provide immediate cosmetic results once the breast has been removed or greatly reduced. If this is not possible, breast reconstructive surgery can be performed at a later date while the patient recovers and wear prosthetics in the place of the breast. During the reconstruction process, it is common for the need for a nipple reconstruction. This may be a separate surgery from the breast reconstruction. Also, the patient may also choose to have additional enhancement surgeries to add symmetry, fullness, or skin tightening procedures for natural looking results.
Anticipated Results

@headingTag>
If the Stage I, II, or III breast cancer patient still need chemotherapy after the mastectomy and plans to have breast implants, this patient needs to talk to the plastic surgeon about scheduling the surgeries around the chemo schedule. The patient should not lose hope that the cancer will control what can and cannot been done with plastic surgery.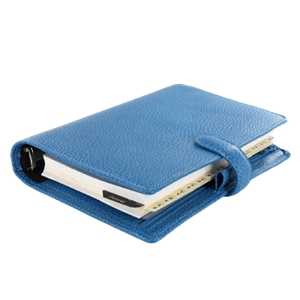 Plan Your Procedure
Procedure Recovery Location

Outpatient
Contact Us
Trust our Skilled Surgeon

@headingTag>
Contact our friendly patient coordinator about scheduling an appointment to discuss plans breast reconstruction. These procedures can turn this emotional and painful prognosis around with the careful, skillful talent of a board-certified reconstructive surgeon. Call and schedule an appointment today.
Related Procedures